www.doctorfox.co.uk is registered with the Care Quality Commission to provide private healthcare online. The doctors working at www.doctorfox.co.uk are all registered with the General Medical Council and authorised to issue prescriptions online.
The online prescriptions are sent electronically to our online pharmacy – the process is secure and encrypted. The online pharmacy is Dr Fox Pharmacy in Glasgow, registered with the General Pharmaceutical Council (GPhC) as an online pharmacy.
The pharmacy checks the prescriptions in the same manner as they would check any other paper prescription (eg: NHS prescriptions) and dispatches the medicine by First Class Royal Mail recorded delivery.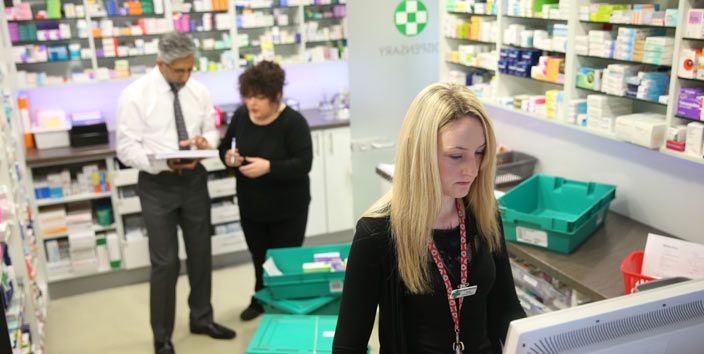 Registered Internet Pharmacy

All pharmacies in Great Britain, including those providing internet services, must be registered with the GPhC. Only registered pharmacies who offer professional services via the internet can use the Internet pharmacy logo.
from www.pharmacyregulation.org/registration/internet-pharmacy
Dr Fox Pharmacy
Dr Fox Pharmacy, 399 Great Western Road, Glasgow G4 9HY
GPhC registration number: 1124326
Registered Superintendent Pharmacist: Nudrat Khan
GPhC Superintendent Registration: 2030911
Telephone: 0141 3396010
Pharmacy standards
The standards for pharmacy owners and Superintendent Pharmacists of pharmacy premises also cover the standards required for operating an internet pharmacy service and are very stringent, with regular checks and inspections undertaken by the GPhC.
Pharmacists are required to check that medicine is suitable for a patient before dispensing it, and licensed for use in the recipients delivery country.
Staff at the pharmacy dispensing orders from Dr Fox and preparing for dispatch.