Price of Medicine Online
There are big differences in the costs of popular medicines online.
It is routine for online clinics to charge 2 or even 3 times as much as each other for the same medicine.
Dr Fox is always the lowest cost and usually by a long way.
Displaying the costs of treatment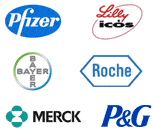 Online clinics sometimes state they cannot display the costs of their treatments. Other websites and all the illegal overseas websites importing fake medicine display costs.
Knowing the costs of a treatment is an important part of making your healthcare decisions. The GMC and the Care Quality Commission require doctors to state the costs of treatments clearly at the outset.
Dr Fox is an online clinic. We carry out consultations and provide private prescriptions. Our prices are given for overall treatment and include consultation and prescription costs.
Shopping list prices on google (Compare prices)
Compare PricesThe prices of prescription medicine can be compared on google shopping list. All the major online pharmacies list prices for prescription medicine here.
However, most of the prices listed on the shopping list do not include the cost of the prescription. Most online prescription services, apart from Dr Fox, do not list their medicines on Google's shopping list, presumably because their costs are too high to be competitive.
Anyone with an eye to price is unlikely to use a service charging 2 or 3 times as much for the same medicine.
It is interesting to look in Google shopping listings for Cialis or Levitra and Viagra.
Is it genuine medicine?
Dr Fox provides branded medicines from our NHS pharmacy. These are not fakes or generic equivalents.
Ely Lilly produce Cialis (Tadalafil), Pfizer produce Viagra (Sildenafil), and GlaxoSmithKline, Levitra (Vardenafil).
These erectile dysfunction drugs are all under patent. Anyone selling a generic equivalent in the UK is breaking the law and probably supplying a fake.
Why are costs of online medicines different?
Online clinic services are a fairly recent development in the UK. Established online clinics do not usually disclose their prices up front. Newer services such as Dr Fox are prepared to be more open about their overall charges.
We pride ourselves on levels of service. We also recognise that when making healthcare decisions, particularly over non-essential treatments, the cost of medicine matters.
Dr Fox treatment service for Champix is able to supply a starter pack for £40.00. The 121doc clinic charges £140.00.
The NHS will not pay for most erectile dysfunction treatment, hair loss treatment, travel medicine, malaria tablets and often, not Champix. People on a budget who require these treatments need to know how much they cost and where they can save money. Their wellbeing depends on it.