STDs and erectile dysfunction treatment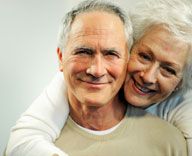 The use of Cialis (Tadalafil) and Sildenafil is associated with an increase incidence of STD (sexually transmitted disease) in older age groups according to research from Harvard University. A study looked at the health insurance claims of men in the US over 40.
Researchers found the incidence to STDs to be three times higher in older men who used erectile dysfunction drugs. However, these men were also more likely to have had STDs in the year before they started taking Cialis and Sildenafil. The results suggest men who use erectile dysfunction drugs may, as a group, be at higher risk.
Study Results
The study was led by Professor Anupam Jena and published in the Annals of Internal Medicine. Researchers suggested similar results would be expected with Levitra.
The study suggests the possibility some men use Cialis and other ED treatments to enhance their erection when they are drunk. This is when men are most likely to have unsafe sex. The combination of increased capacity for casual encounters combined with unsafe practices may be responsible for the rise in STDs in older men taking ED medication.
Older men and women may also be taking the risk of not using condoms because they are past their fertile age. A failure to use condoms in this situation may also be leading to an increase in STD infection.
A greater awareness of the risks of contracting STDs amongst men using erectile dysfunction drugs would encourage those men to use condoms. Men also need to be aware they should not take Cialis and other ED drugs when they are drunk.
In the US the biggest proportion of new HIV cases occur in men between 40 and 49, although this in not linked in a straightforward way with the use of erectile dysfunction treatment in this age group.
Side effects of Cialis
Serious side effects from taking Cialis are rare. There is a risk men with existing heart conditions may over exert themselves. ED drugs also interact with prescription nitrates taken to treat angina. A rare but serious side effect of ED drugs is priapism. In priapism prolonged continuous erection (usually 4 hours or more) can lead to circulatory damage to the penis. See the Cialis Patient Information Leaflet for details.
The chance of side effects with Cialis and other ED drugs is increased when these treatments are taken with recreational drugs, particularly amyl nitrate (poppers), and possibly with cocaine. The risk goes up enormously if fake Cialis or other ED drugs are taken as these may contain additional stimulants.