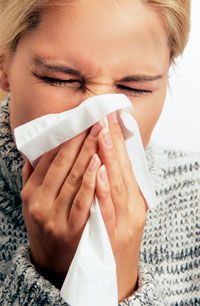 A recent study has revealed that the number of patients with coughs and colds given antibiotics by GPs has risen 40% this century.
The study – carried out by the University College London and Public Health England and which looked at more than 500 UK GP practices between 1999 and 2011 – also found significant differences in the way GPs treat the illnesses.
The study comes in the wake of recent government efforts to reduce the number of prescriptions given for antibiotics, due to the fact they do not have an impact on common coughs and colds. They are effective in only 10% of sore throat conditions.
Actual figures revealed that patients prescribed antibiotics for coughs and colds was 36% in 1999, but shot up to 50% by 2011 – a 40% rise.
The dark ages of medicine
The study has been published in the Journal of Antimicrobial Chemotherapy, and follows Prime Minister David Cameron's recent warning that, unless we take serious action on the growing threat of antibiotic resistance, we could be "cast back into the dark ages of medicine".
Recommendations for limiting antibiotic prescriptions were first issued by the Department of Health in 1998, with particular emphasis on not prescribing them for simple colds, coughs and viral sore throats.
Data sourced from 2011 also revealed that over 30% of people given antibiotics were in fact given a drug that was not recommended in national guidance.
In some regions, high levels of antibiotics were prescribed to people with ear infections, while 10% of GP practises prescribed antibiotics to at least 97% of patients who complained about problems.
Appropriate and responsible use
Prof Jeremy Hawker, a consultant epidemiologist from Public Health England, said: "Although it would be inappropriate to say that all cases of coughs and colds or sore throats did not need antibiotics, our study strongly suggests that there is a need to make improvements in antibiotic prescribing."
Dr Maureen Baker, of the Royal College of GPs, added that antibiotics are very effective drugs provided they are used properly.
She also expressed concern for the fact patients are increasingly relying on antibiotics and that doctors are under increasing pressure to prescribe them, even for minor conditions that be better treated with other forms of medication.
She said: "Our patients and the public need to be aware of the risks associated with inappropriate use of antibiotics and how to use them responsibly."
Dr Fox has an extensive and effective range of flu anti-virals.