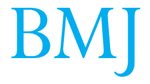 A new report has revealed that more than a third of adults in the UK are on the verge of developing type-2 diabetes.
The findings – published in the British Medical Journal – have emphasised the "extremely rapid" increase in pre-diabetes since 2003.
Experts have also predicted an even greater increase in type-2 diabetes in the future – with ultimate consequences for disability and life expectancy.
One-tenth of the NHS budget is already being spent on the condition, according to the charity Diabetes UK. The charity also predicts that the 3.2 million people currently with type-2 diabetes will rise to 5 million by 2025.
No visible symptoms
Although people with pre-diabetes show no discernable symptoms of ill health, their blood sugar levels are at the extremely high end of the normal range – the cusp of diabetes.
Being overweight is one of the risk factors linked to the condition.
Researchers looked at Health Survey for England data between 2003 and 2011. They said that between 5% and 10% of people with pre-diabetes go on to develop type-2 diabetes every year.
2003 showed 11.6% surveyed adults had pre-diabetes, with these figures trebling to 35.3% in 2011.
An ever-increasing risk
Prof Richard Baker, one of report's authors at the University of Leicester, said:
The level of increased diabetes risk has gone up quite steeply, it has been rising in other countries, but it has leapt up faster in England than in the US – it's a big jump really.

A lot of people with type-2 diabetes manage their condition very well, but some are unlucky and get severe consequences quickly, it's not a nice disease to have.
Prof Baker did concede that the health service has some good measures currently in place, such as health checks for people over 40, but he did suggest that further steps should be taken, such as increased food industry regulation to determine product healthiness.
A change of lifestyle – and attitude
Type-2 diabetes develops when the body's insulin-producing cells are unable to produce a sufficient amount of insulin, or when insulin that is produced does not work properly.
Diabetes UK chief executive Barbara Young said people need to be aware of the risks and alter their lifestyles accordingly, stressing that up to 80% of cases could be delayed or avoided completely.
She also added that although the current NHS Health Check goes some way to assessing individuals' risks by measuring weight and waist and looking at ethnicity and family history, not everyone eligible is getting it done – and that needs to change.